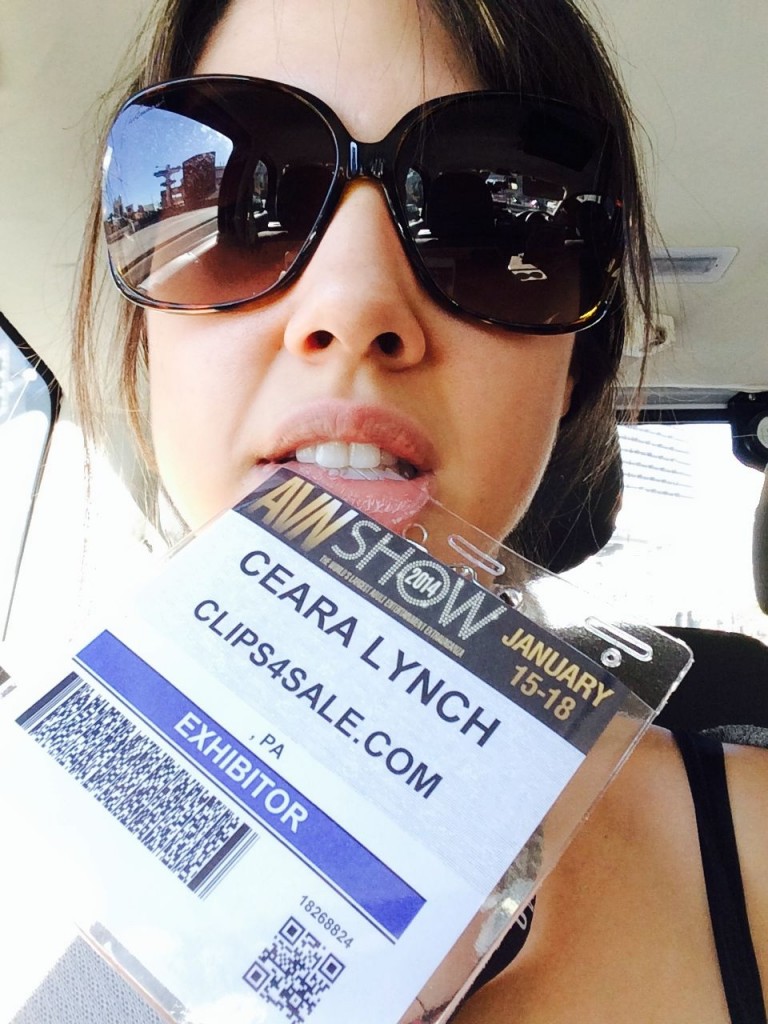 A couple days ago I returned home from my trip to Vegas for AVN. After an easy, low key few days checking out Internext with Mistress T, I switched hotels and got ready for the endless stream of shooting and partying I had ahead of me.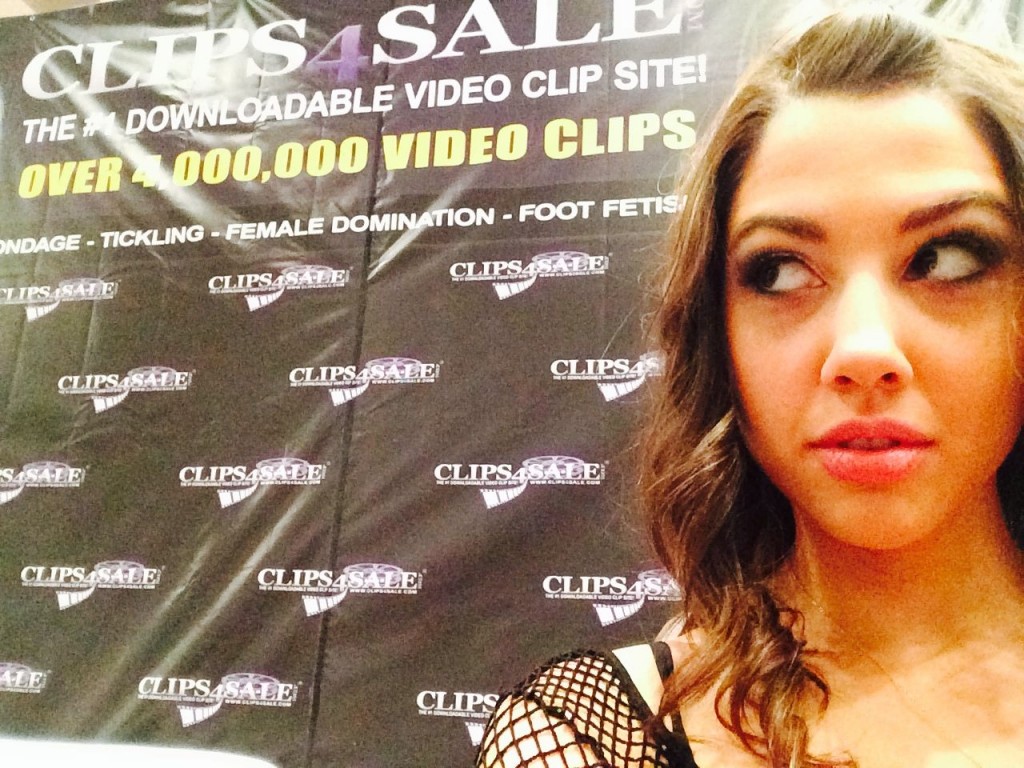 I signed briefly at the clips4sale booth at AEE Friday afternoon. For those who have never been, AEE is predominantly a mainstream porn convention. Even though clips4sale always has one of the biggest booths at the forefront of it all, most fans who attend are looking to meet a porn star, not a niche fetish girl. Although I'm always surprised at the people who actually do recognize me there, they're certainly not the majority.
Regardless, the clips4sale booth is pretty fun and very interactive. There's always a microphone and a bunch of T-shirts fans can earn in whatever way the booth girls choose. At one point I grabbed the mic and told everyone they can earn a shirt from me in one of three ways 1. by kissing my shoe 2. by being trampled 3. by getting spit on. As much as it may blow the mind of all the sick and deprave readers of my blog, no one was exactly lining up for any of those offers.  Still, I managed to convince a guy to let me trample him since it meant getting a peak up my skirt. I'm actually pretty impressed with how well he took it, jumping and all.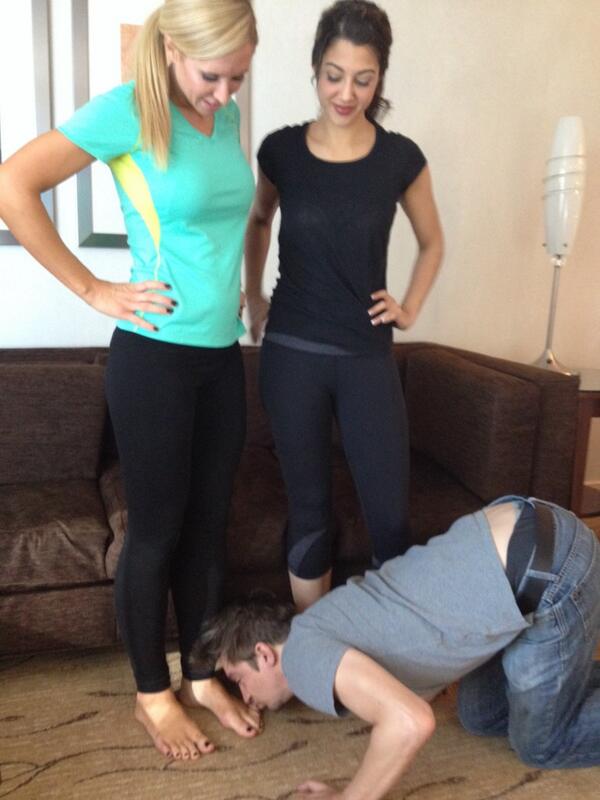 Nate-bitch and Monique arrived on Thursday to help out with shooting. Nate naturally had his fill of shoes and feet in his mouth all weekend. Is this bitch lucky or what?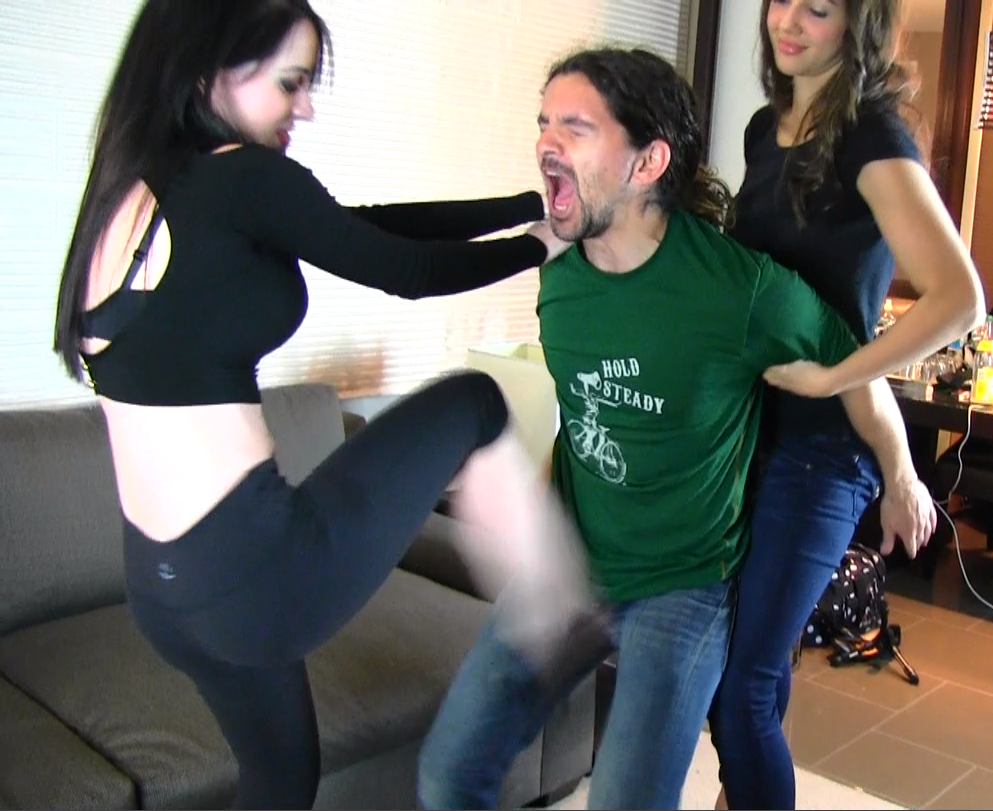 Speaking of bitches, ole balls-of-Steel Jim met up with us again this year. He was lucky enough to get his groin plummeted to the size of grapefruits by several beautiful women, including, for the the first time on film, Goddess Jessica.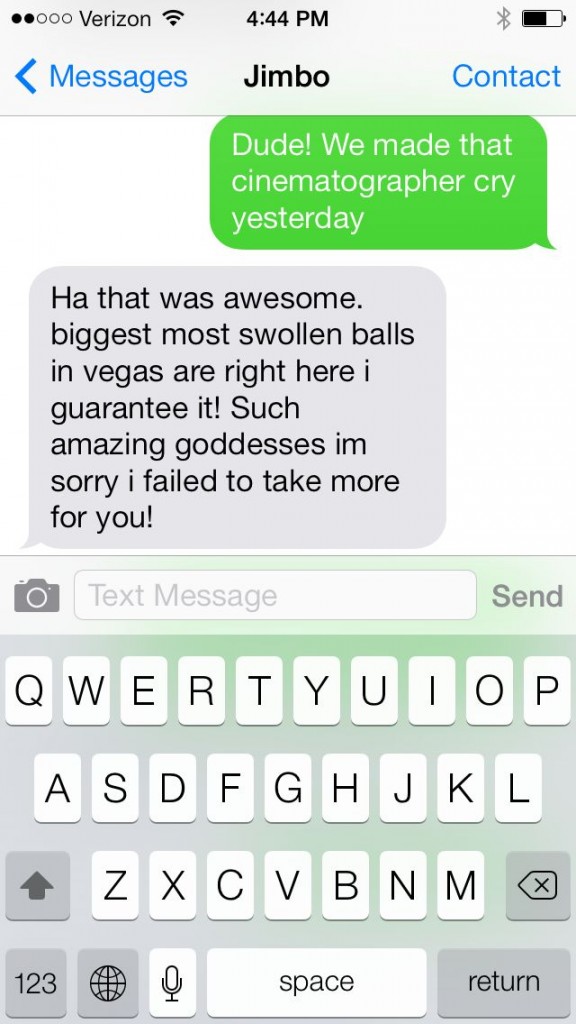 There happened to be a guest cinematographer on site filming for a future project as we shot our ball busting clips. Poor guy had no idea what he was about to see. He ended up leaving the room in tears — literally! Meanwhile Jim had a shit-eating grin on his face the whole time. Well, when he wasn't making the expression above, anyway.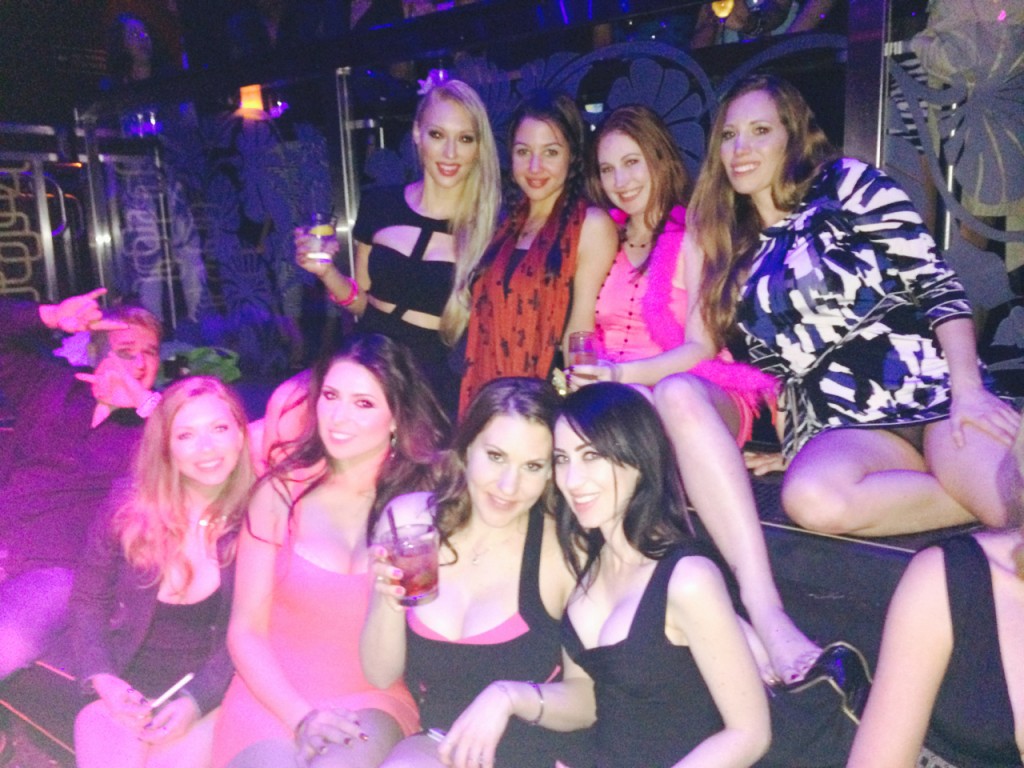 As always, kinkbomb did not disappoint. Incredible parties and dinners almost every night. I'm happy to say I paced myself rather well, heading back to my room no later than 1:30am with exception of the very last night where, despite my best efforts, I still somehow found myself in the party bus on the way to Crazy Horse at 3am.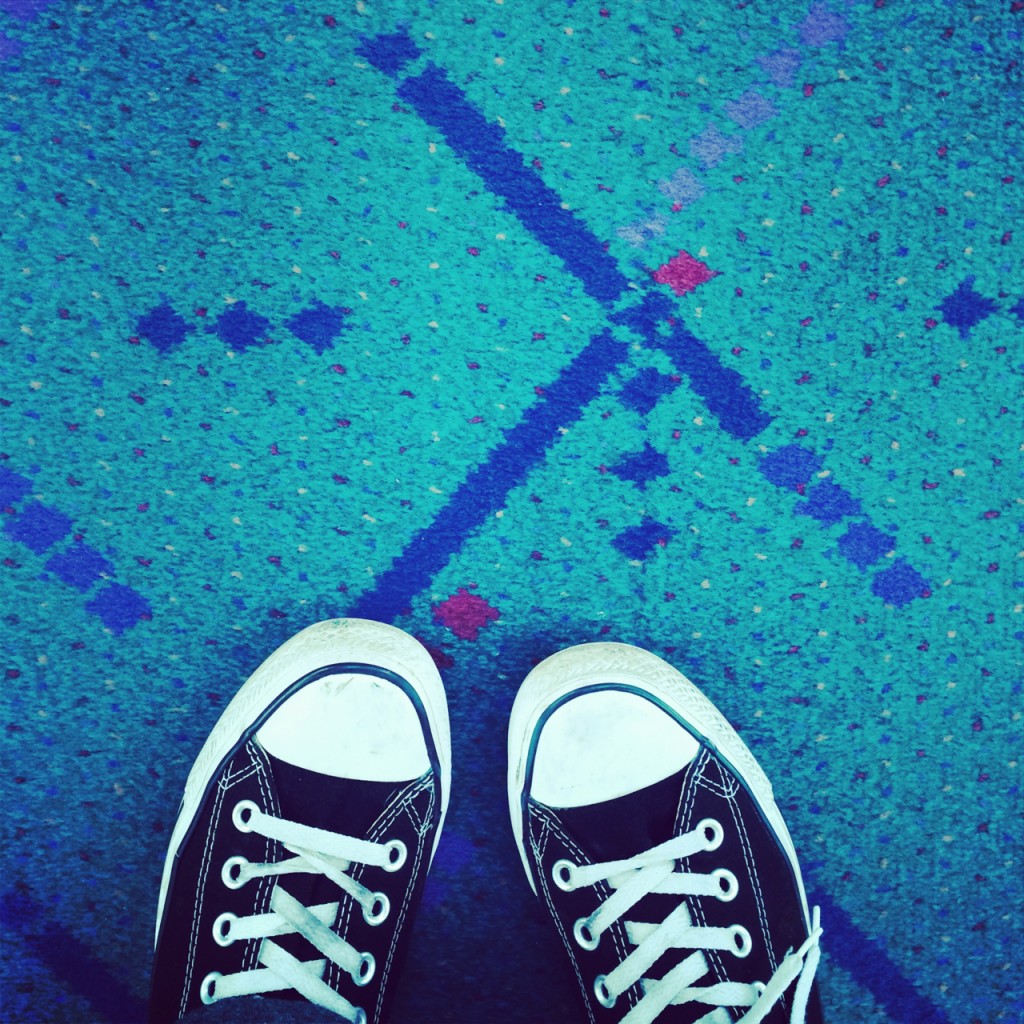 I love Vegas, but there's no place like home.
For more pictures of my week in Vegas, AVN, & the embarrassing amount of selfies I took there, join my members site: http://www.cearalynch.com
All clips that were shot last week will soon be found on the Team Tease clip store here: http://www.clips4sale.com/18012