Wow what a night! It's been a minute since I crushed some men on skype. Tonight did not disappoint. I love how at any point, I can just log in and there's no end to the horny degenerates eager to pay me for total debasement.
Super slut @brown_nips paid $100 to entertain me for 10 minutes. He really packed it all in. I banned him on twitter a while back. Can't quite remember why. I think he was bugging me about exposing him so I told him to send me some pictures. Guess what he sends? A bunch of shots of him holding up signs that say "I love Meggerz." WTF! I mean, yeah sure, so do I… But when I ask you to send me pictures you better not recycle on me. For fucks sake.
I'd say he redeemed himself with this humilitainment. He was all dressed up like little cross dressing fag, performed a strip show, gave himself a coat hanger booty abortion, jerked himself with icy hot then came on his bong and took a hit. BRAVO.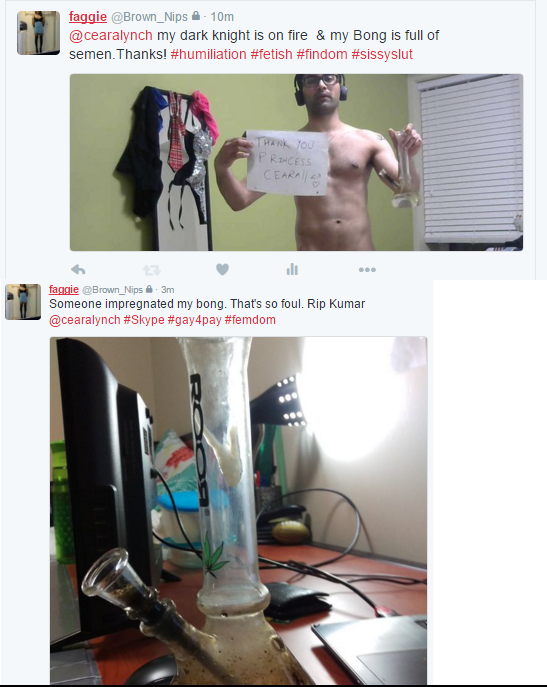 He named his dick "dark knight" and his bong "Kumar." I'm dead.
If you just can't get enough of this stud, you can find the first part of his little show on my twitter @cearalynch .. Give him some support you guys, he's trying to get his gay porn star career going.
@dutchshoeloser popped up. I love this guy. It was 6am in Amsterdam and took 10 shots of whiskey in 12 minutes while lapping at my converse. He kept paying in these weird 2-6 minute cam increments, which was nice since it gave me time to hustle money in between. In the end it all added up to about $350.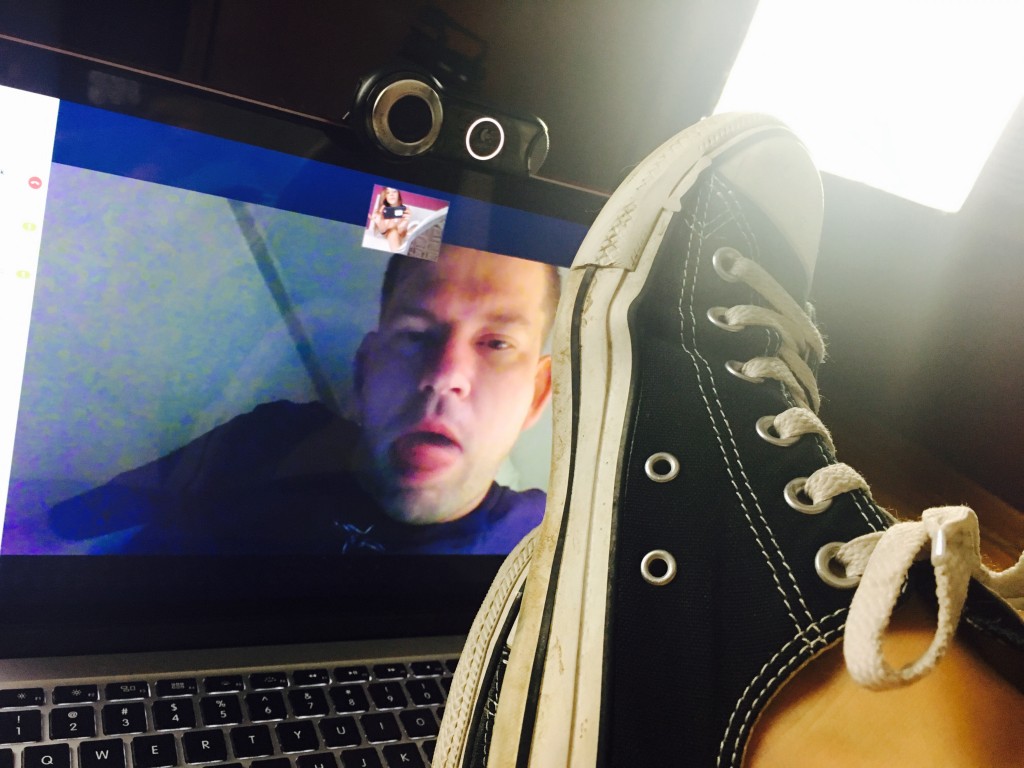 As you can imagine he got real hammered real quick. On his last 6 minutes worth of cam, we were having connectivity issues. Poor guy was getting SO frustrated. He was so horny and wanted nothing more than to stab a safety pin though his ear for me. I'm sure all you dudes out there can relate. Luckily it all came together in the end.
— Ceara Lynch (@cearalynch) April 3, 2016