So, I got back from Tampa about a week ago. I guess I should probably write about it, or at least slap a few pictures up. Overall it was a fun time, much better than last year where all I did was hole myself up in a room and shot content for Team Tease non stop. I got out a little more this time, went to a few work shops, checked out the trade show, went to the parties, etc. It made for a much more enjoyable trip. Here are the highlights;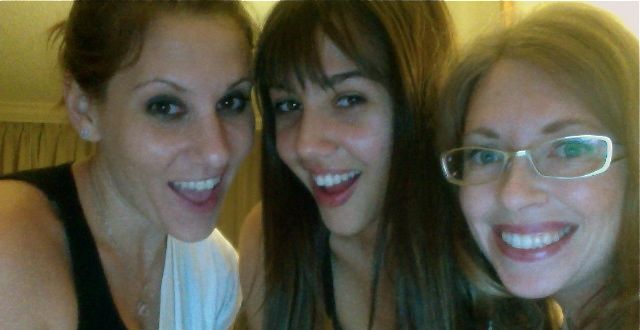 I got to hang out with Meggerz my first night. I had only met her briefly last year. This time I was fortunate to hang out with her as she tried to negotiate a foot worship session with some drunken fool. I offered to tag along since she didn't want to go alone. Mistress T and Domina Snow went along as well…. Yes, you heard that right, this guy managed to wrangle up 4 walking wet dreams up into his hotel room at once. Guess what happened? Not a damn thing. The guy was too inebriated to know what was going on, he must of pointed at me like 5 times to tell me what a "huge fan" he was, & on top of that he called us all "sweetie" one too many times. So well left. Ho hum.
Meggerz and I then spent the rest of the evening hanging out by the bar and discussing how I'm surprisingly a whole lot less of a bitch than she expected. Then she realized she "accidentally" left her room key in that guys room and insisted she sleep in my bed. Would anyone consider this suspicious? What if I told you there was a distinct scent of pussy lingering on her fingers the next morning? HMMM…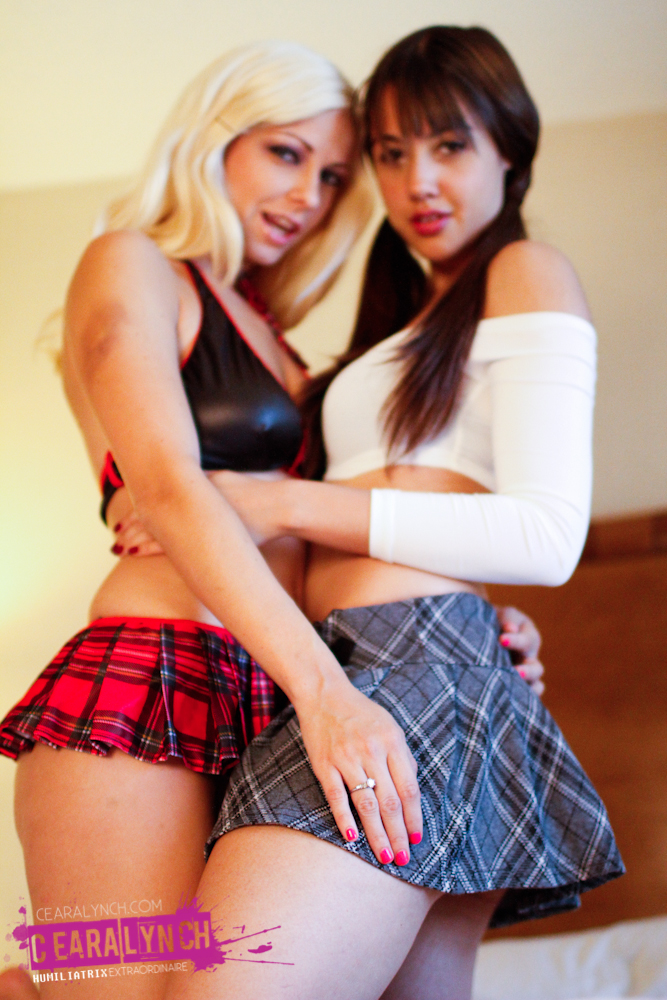 I shot with this sexy bitch the next day, Danielle Trixie. I don't really have much to say about it, I just needed an excuse to throw up this eye candy. Oh yeah, and keep look out on my studio for a clip of us making out followed by her worshipping my feet. No lie. It's boner city.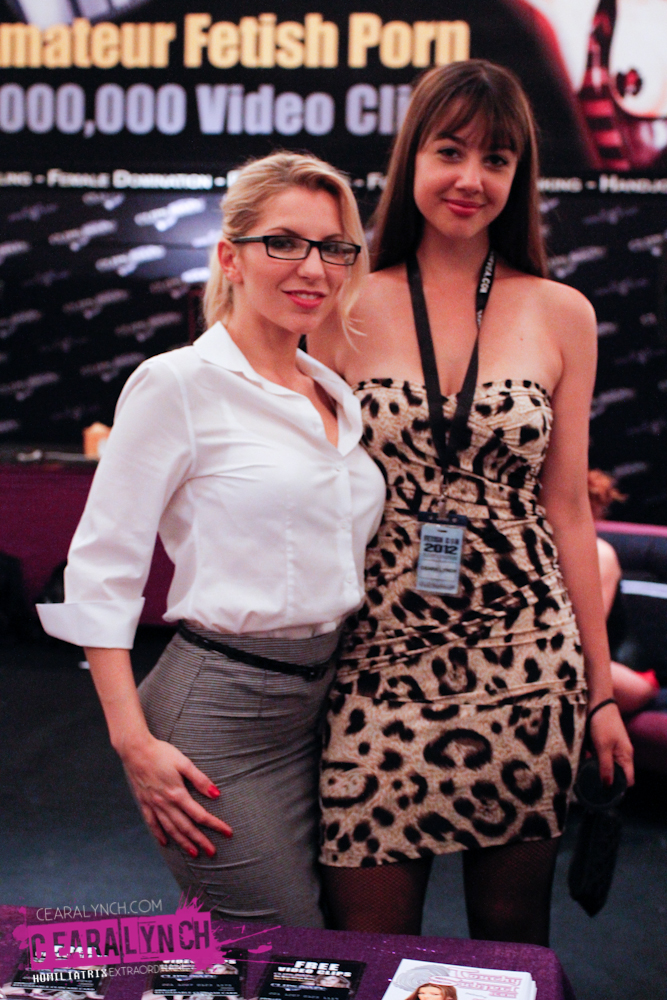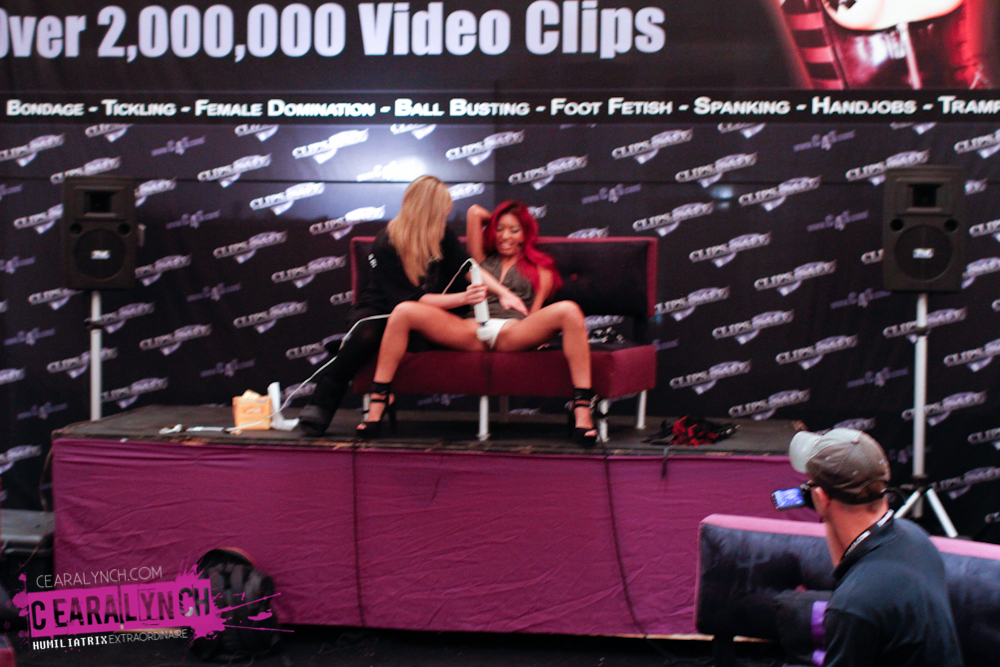 Ah the trade show. Fairly underwhelming with exception of the clips4sale booth where I got to watch Missy Rhodes give a chick a "forced" orgasm on stage. Some guy behind the booth looked at me with a big shit eating grin on his face and said, "you're next!" I shot him a snotty glance and rolled my eyes. He asked me if I had a clips4sale studio and I told him i was a top 50 studio owner in the most pretentious way possible. He stuck out his hand and said "Oh yeah? Well hello! I'm Neil." …. fuck….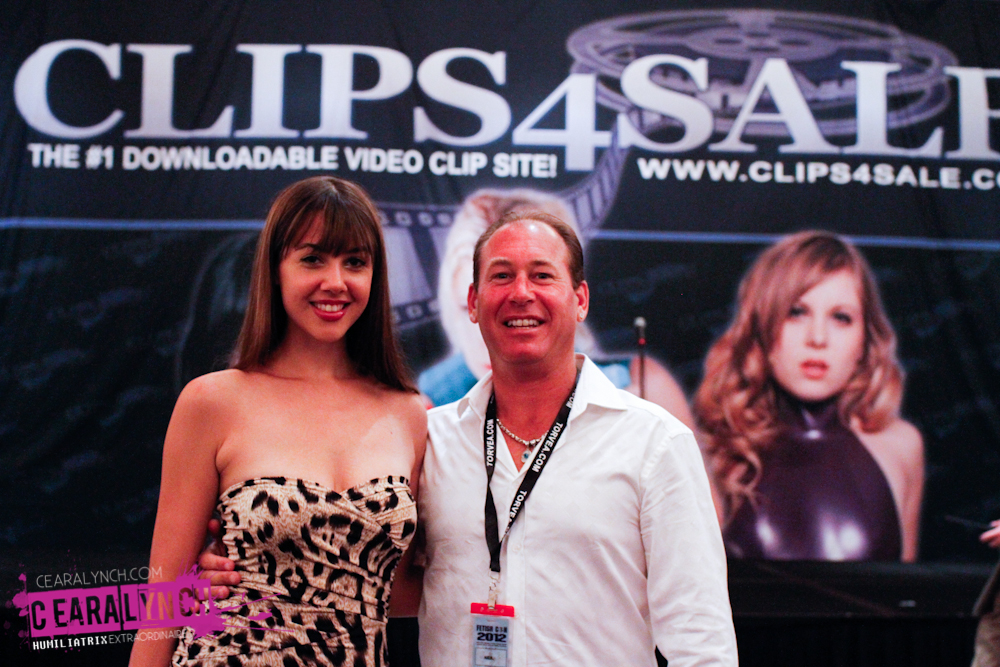 Neil, is of course, the CEO of clips4sale. He seemed pretty unscathed by my attitude and we actually had a long conversation after that. Particularly about what it would take for me to leave kinkbomb. He shot me a few incentives, but none of the added up to my bottom line. Oh mom and dad, why must you make me choose sides? I love you both equally.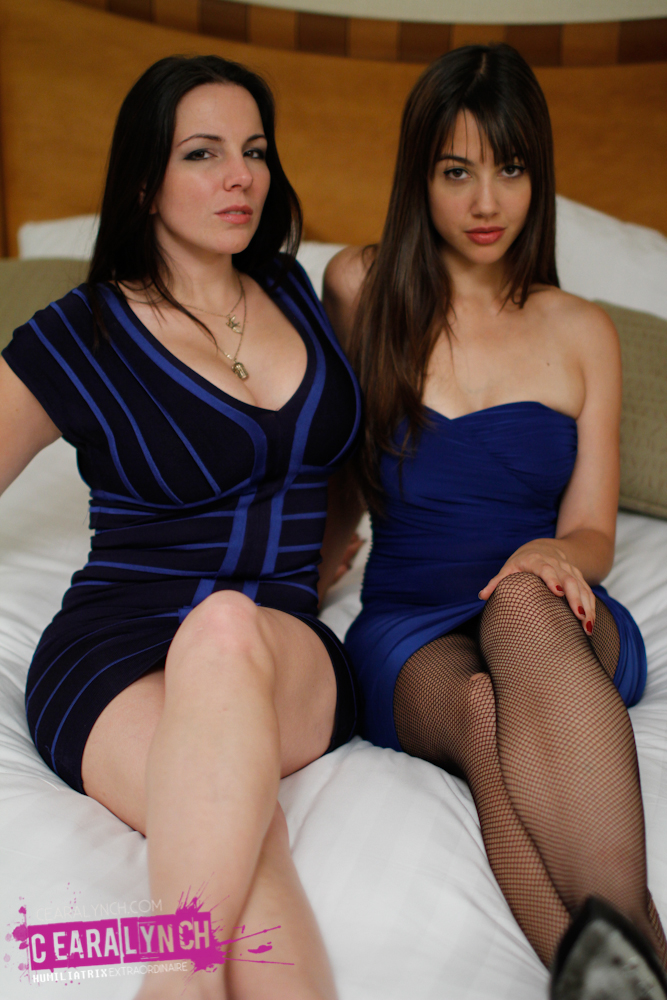 I spent a lot of quality time with ole Busty Larue here. (Yes its true, I'm trying to see how many derogatory nicknames I can get away with before she decks me.)  I caught her one morning having breakfast with Evelyn Milano and joined them for a bit. At one point we all had a very business-like discussion about the lucrative potential of flatulent videos; all the while each of us maintained a completely straight face. Its moments like this I step back and admire how awesome my life is.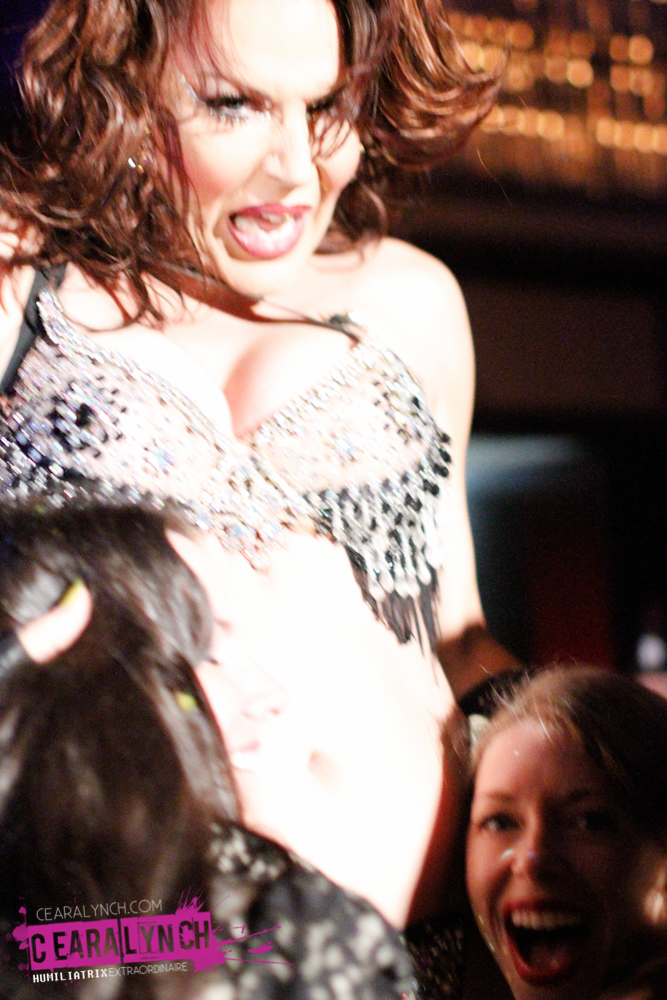 We went to a drag show at one point. Nothing all that special, but I managed to capture this moment. Kills me every time.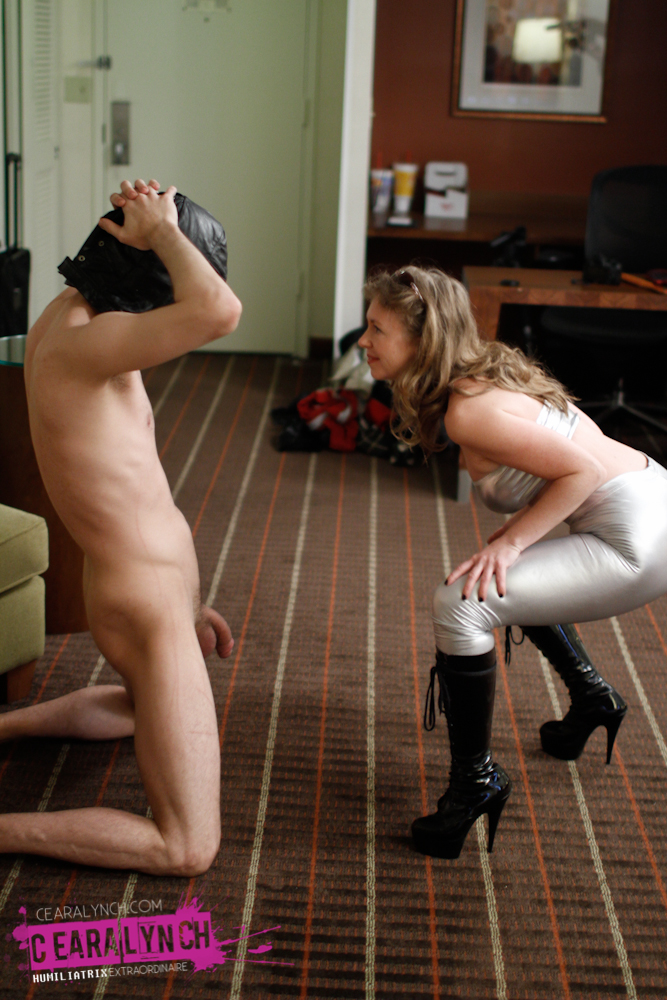 The morning T and I flew out of Tampa we accidentally slept in, which gave us only 20 minutes to get ready and head up to Snow's suite where they were shooting some ball busting clips. T had less than 30 minutes to shoot before she had to head to the airport and this crazy bitch did not disappoint. Ole Iron Balls there got the beating of his life and somehow managed to talk and act like he just woke up refreshed from a nap between shoots.
Anyway, thats all I care to write. If you wanna check out the rest of my pictures (and there are lots) pull out your stupid wallet and join my website: cearalynch.com