Alright: Vegas, here we go. I suppose this is a tad over due. Last year I wrote a rather detailed day by day entry about my trip, but I don't think that would be entirely appropriate for this year since I was shooting pretty much 75% of the time. I came home with about 50 clips, so needless to say it was highly productive.
I shared a room with Mistress T, who proved herself yet again to be a woman worth rooming with. We managed to lure a couple film slaves into being at our beck and call. One of them was a guy named Jim from Canada, a long haired sporty hippy with balls of steel. The other was the infamous Nate-bitch, a local slave who serves Monique and myself.
Besides shooting, I worked at the clips4sale booth during AEE for a few hours. I had a blast, lots of cameras flashing, autographs to be signed, not a moment to myself the whole time. I'd say the majority of guys had no idea who I was, but there were definitely some fans who approached me. One guy claimed to be a successful writer who had a lot of "advice" for me, which really just sounded like him explaining fetishes to me. He came back a second time to give me his card so I could email him if he wanted me to write it all out. Boy I love it when people try to "help."
Another guy with a thick European accent asked me to blow up a balloon until it popped. Smeared my lipstick all over it but it was worth it to see everyone around me jump and cheer when it did.
Of course by far my all time favorite was the large jovial man who described himself in a thick german accent as "the candy man," and then proceeded to pull out gummy bears and chocolate out of his back pack. Did I take some? Duh. Who wouldn't?
Some pictures from AEE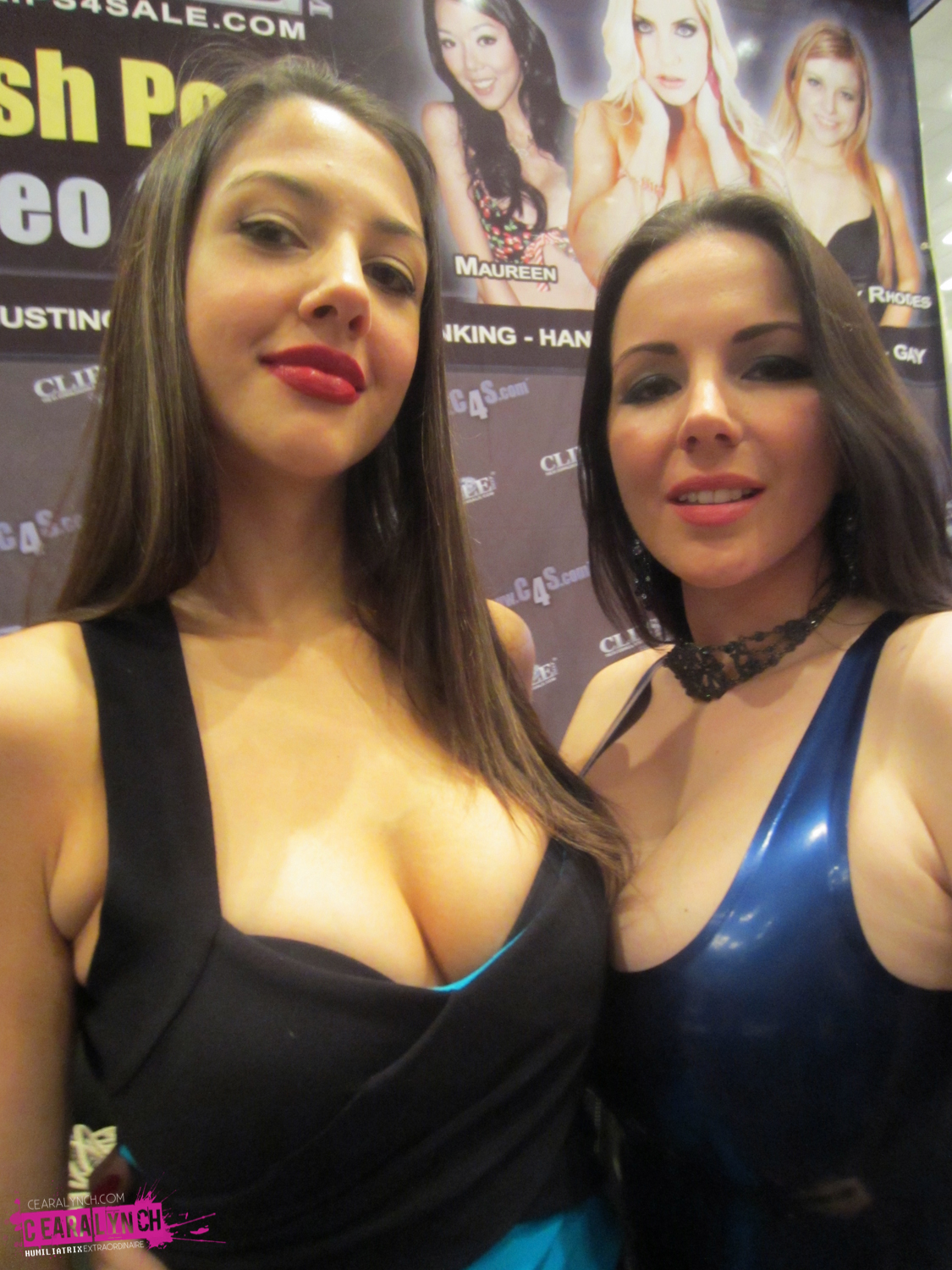 Me and Domina Snow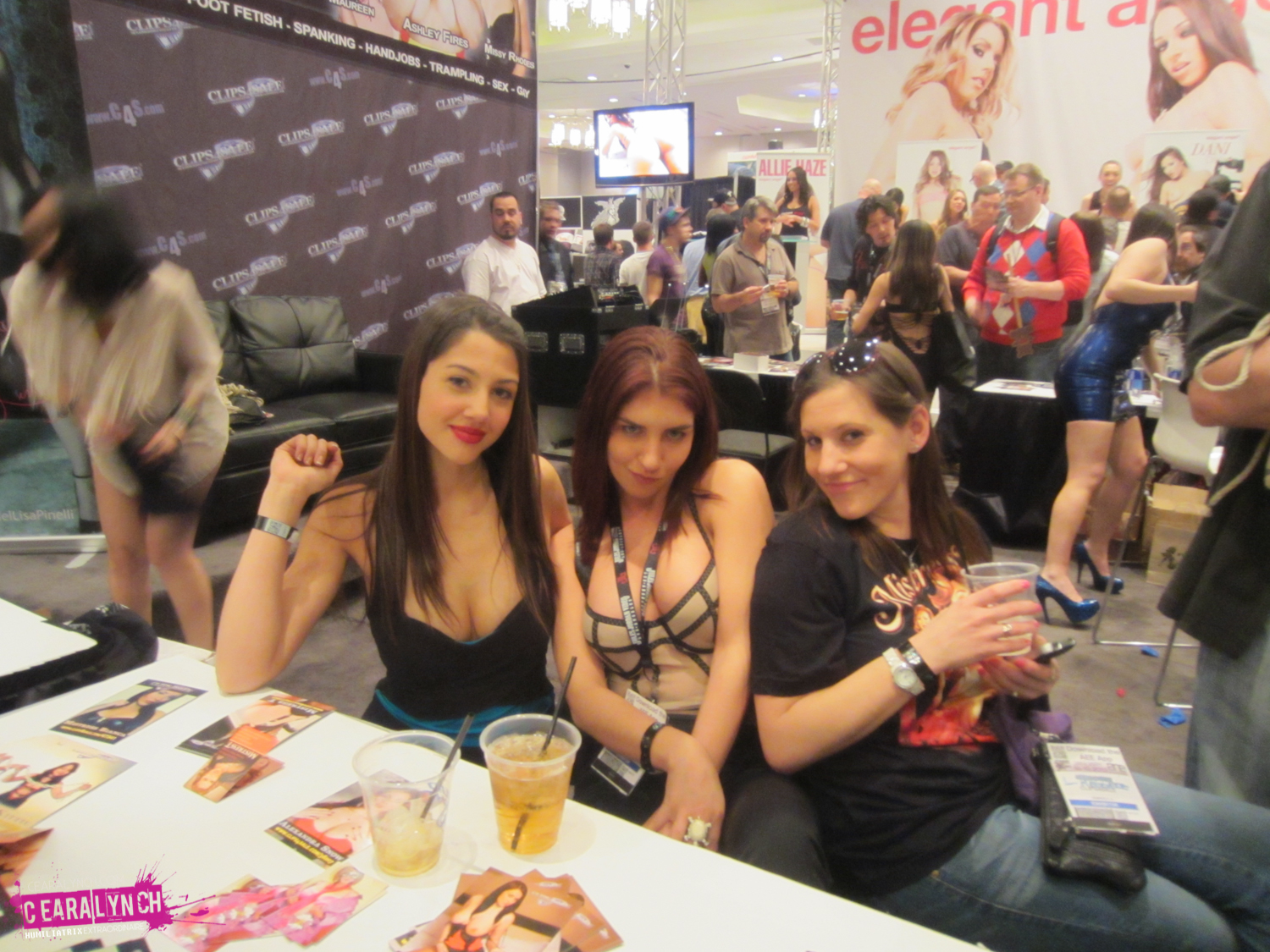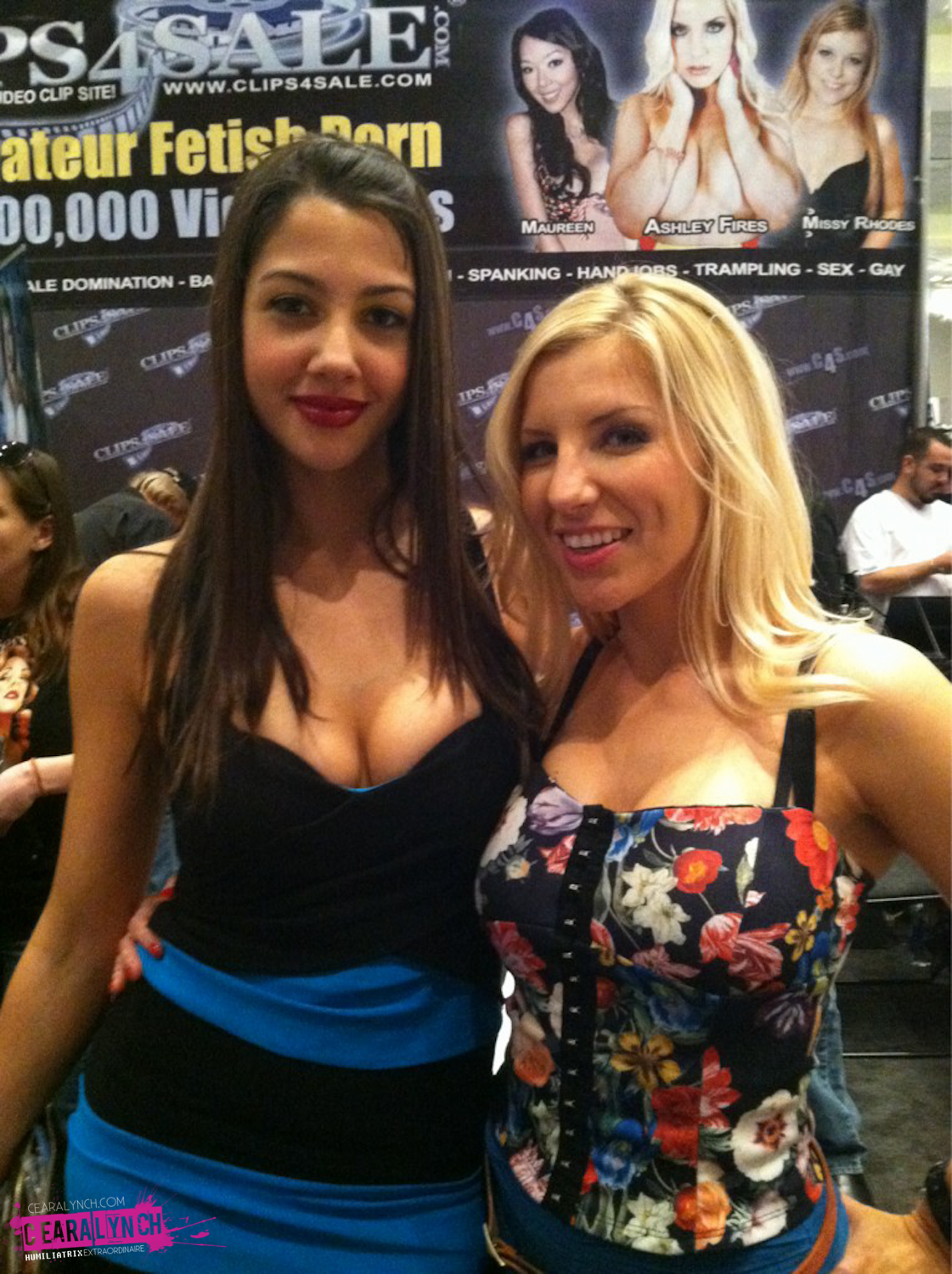 Me and Ashley Fires – love this girl.
Much like last year, kinkbomb spared no expense when it came to taking out their studio producers. I even managed to weasel Nate-bitch into most of the events so he could be on his knees rubbing the aching feet of all of us girls in heels. At one point I made him lick the bottoms of my dirty feet after walking barefoot on the Las Vegas strip for about two blocks. Can you believe this guy actually spent money to goto Vegas Foot Night while he was here? Hahaha.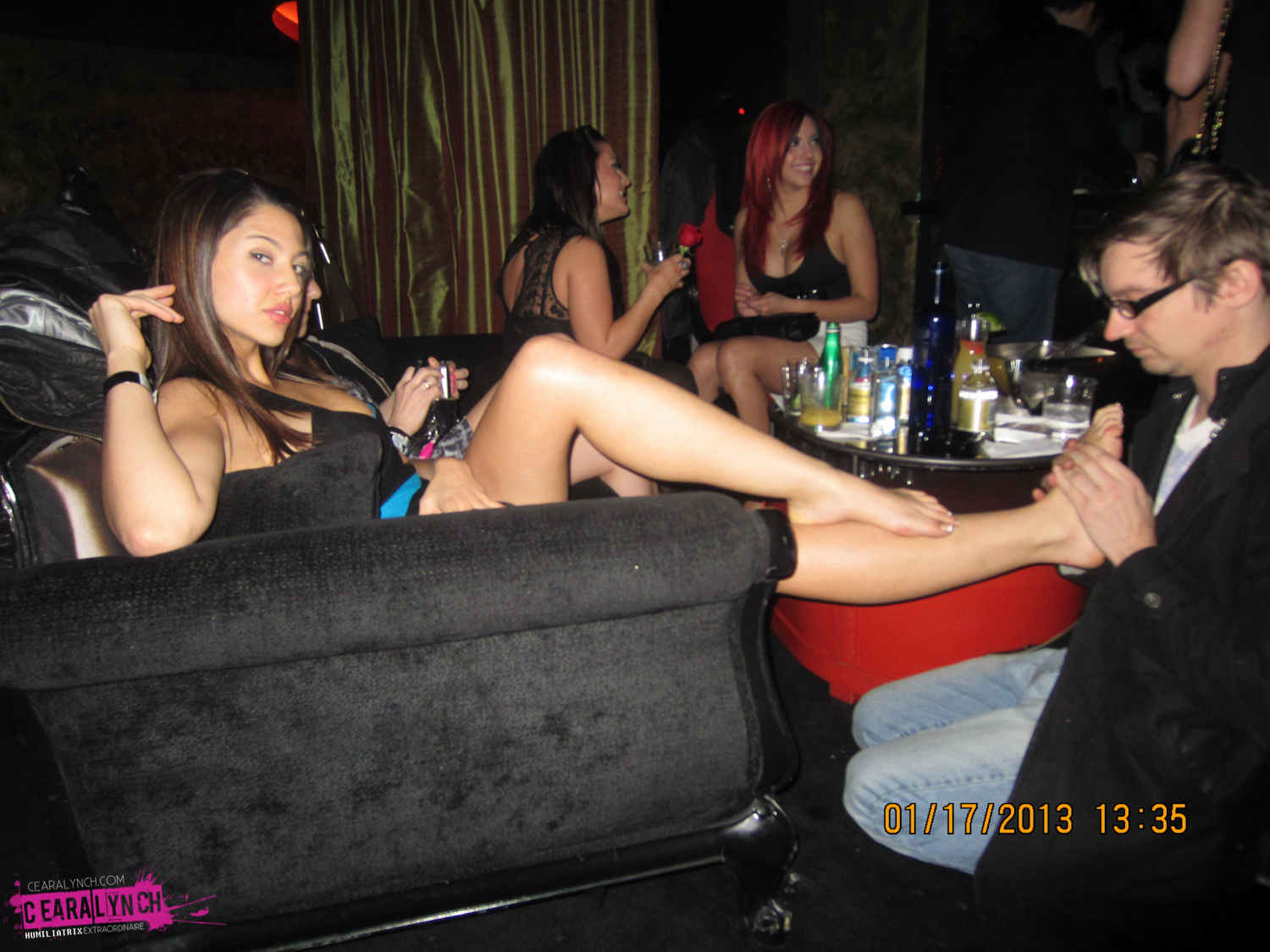 Nate-bitch hard at work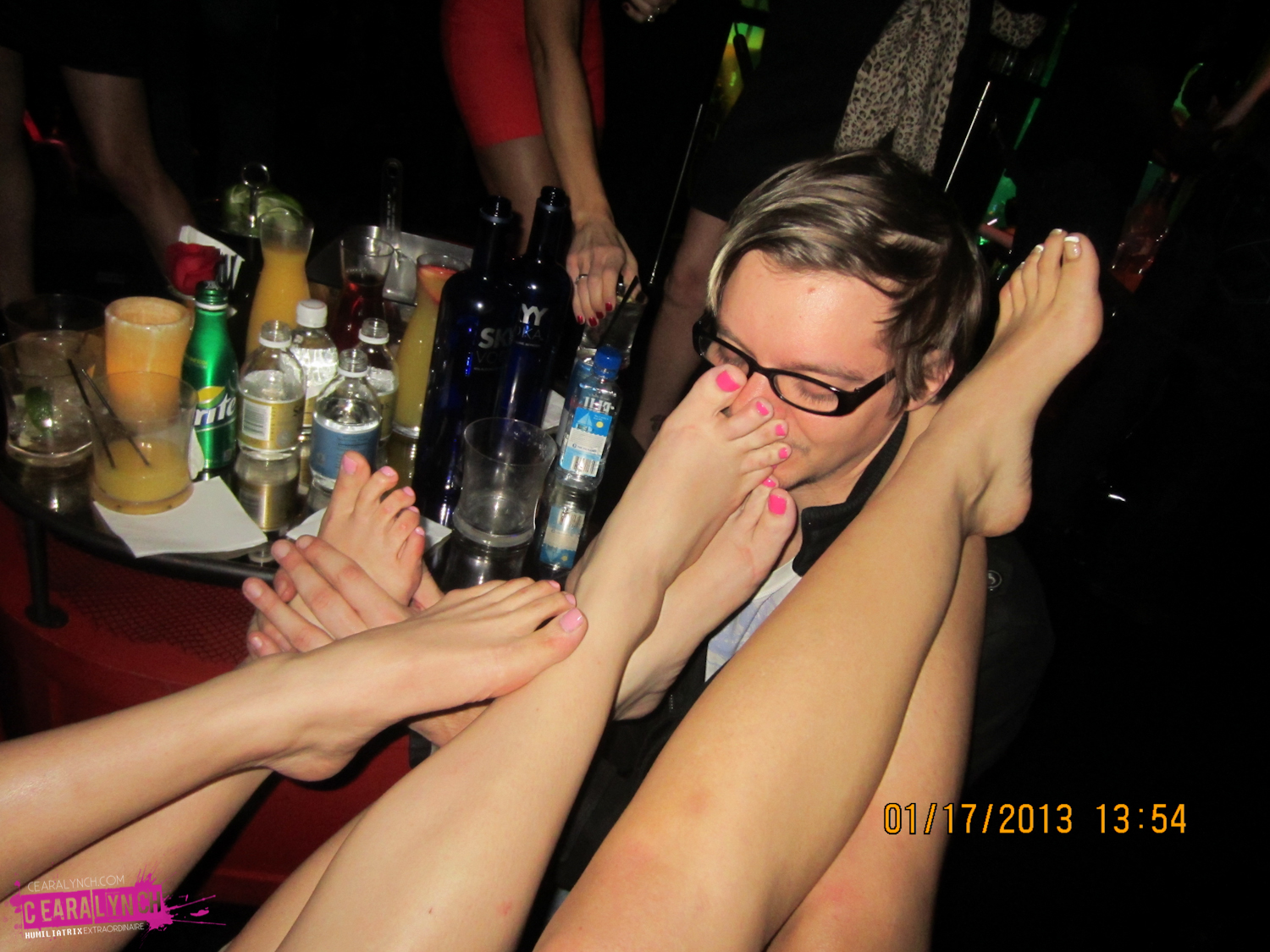 "I love being the freak of the party!" — Nate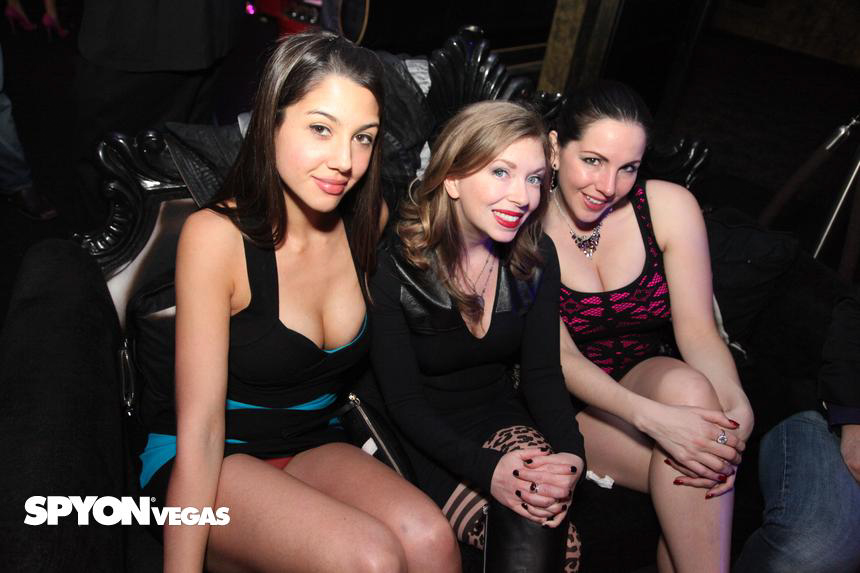 Always where your panties…
Neil from clips4sale took a few of us out to see the cirque de sole Beatles Love. It was quite a treat. It was my second time seeing it but just as enjoyable if not more. We also got treated to a lovely steak dinner followed by a white out-party at Body English. Wined, dined, and free access to the best night clubs in Vegas? Life could be worse.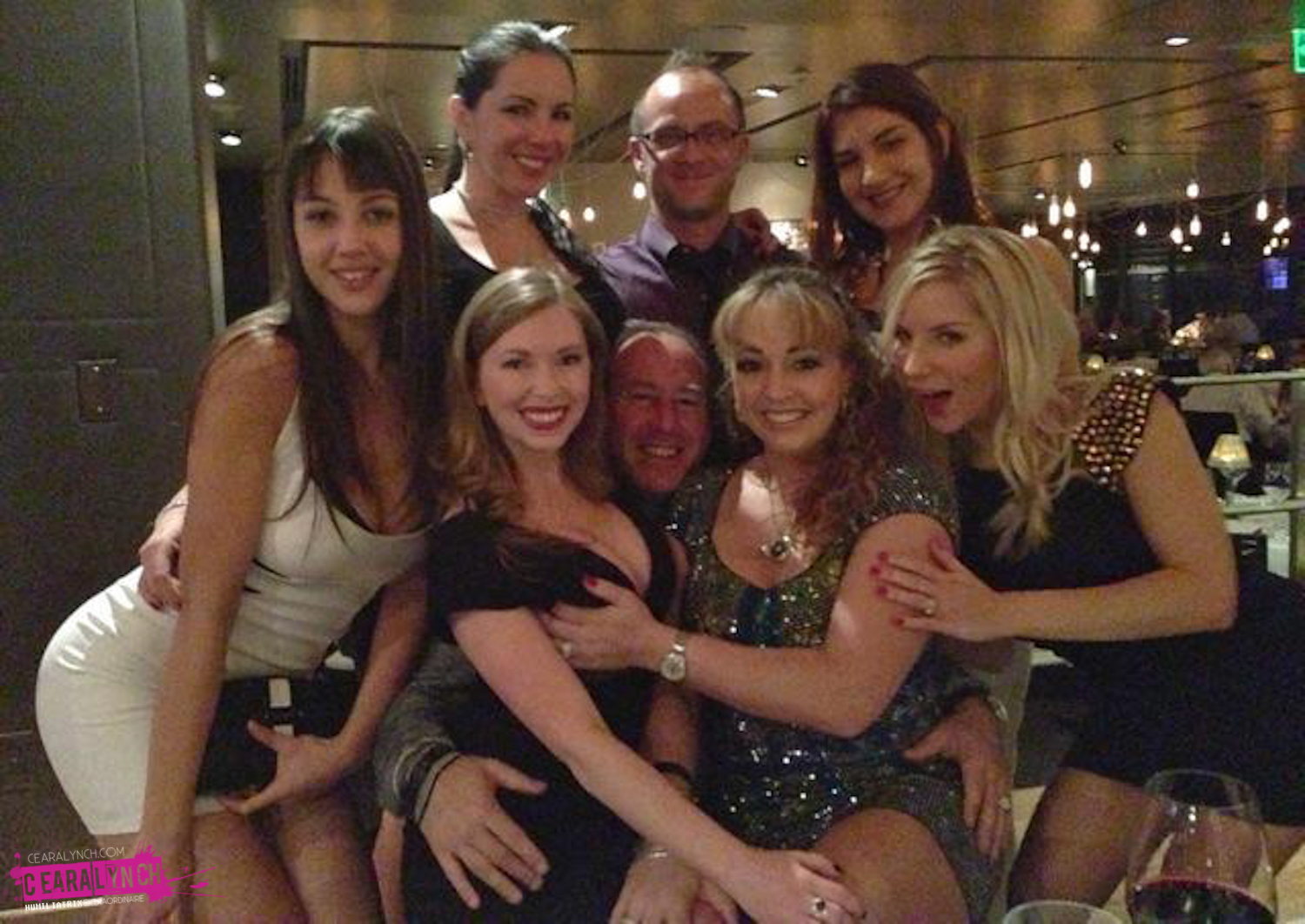 Neil's smiling face peaking out in the middle there. That's his wife to the right of him, she was freakin adorable.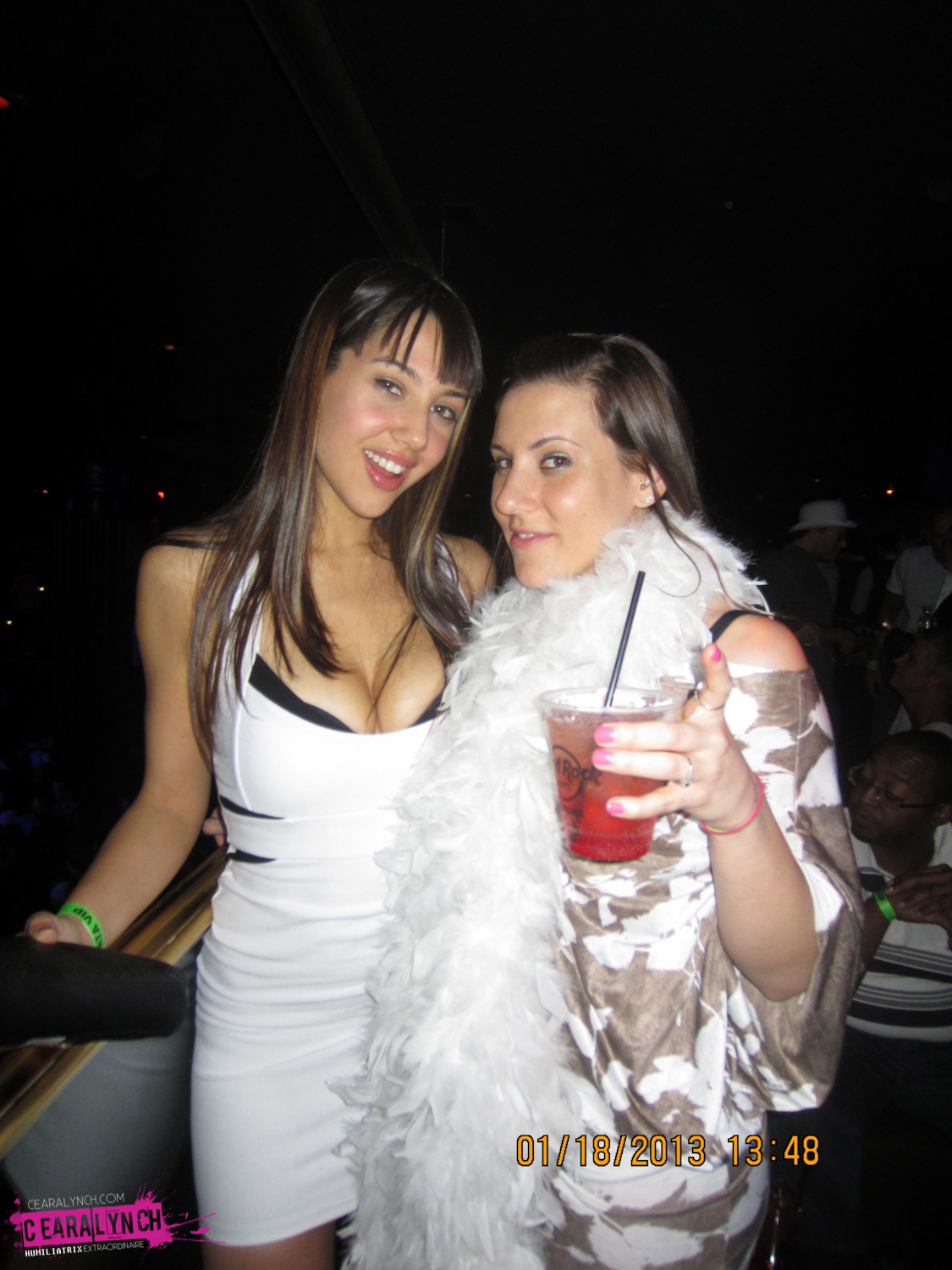 Me and Meggerz at the white out party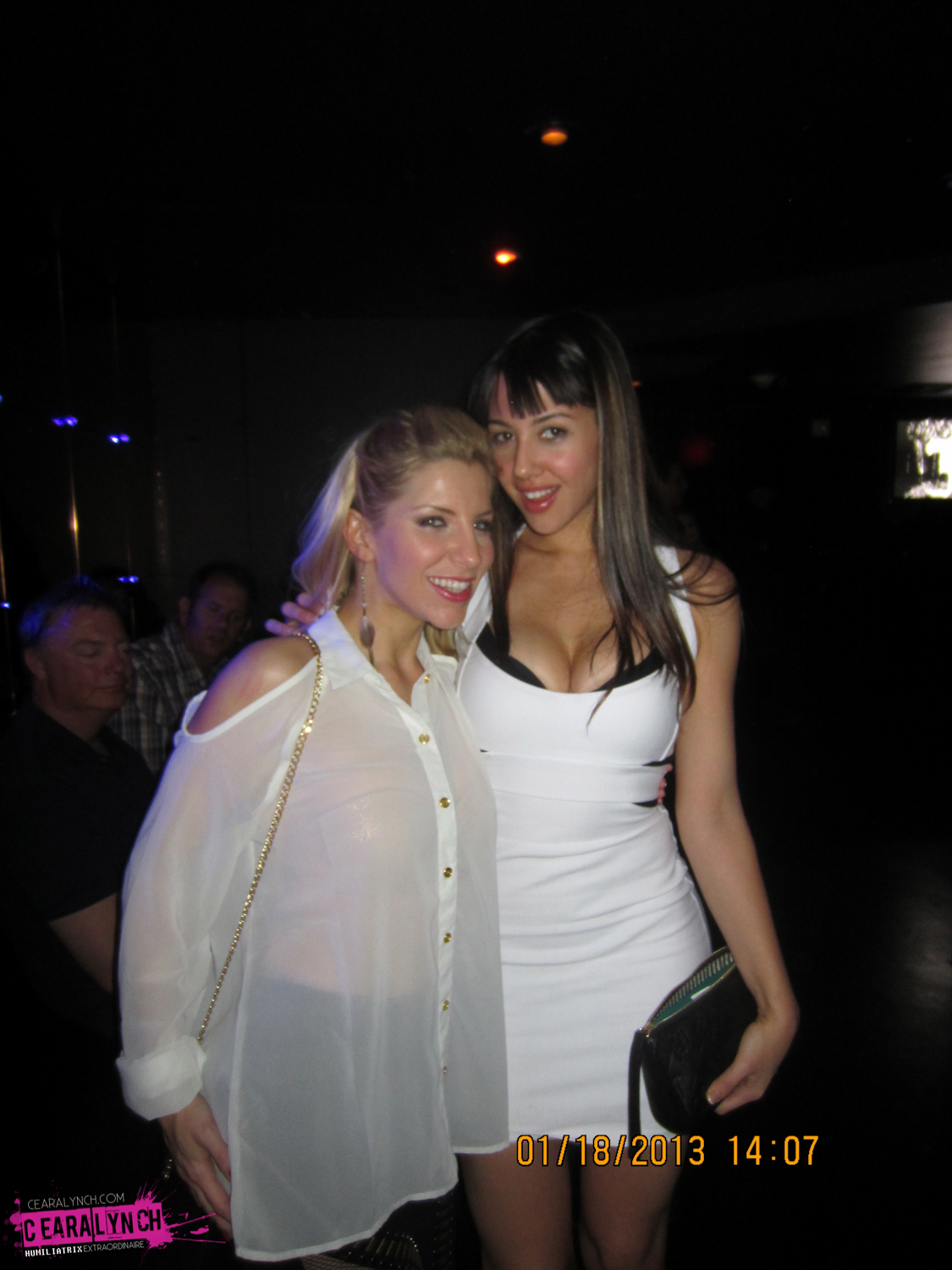 Ashley Fires and Me.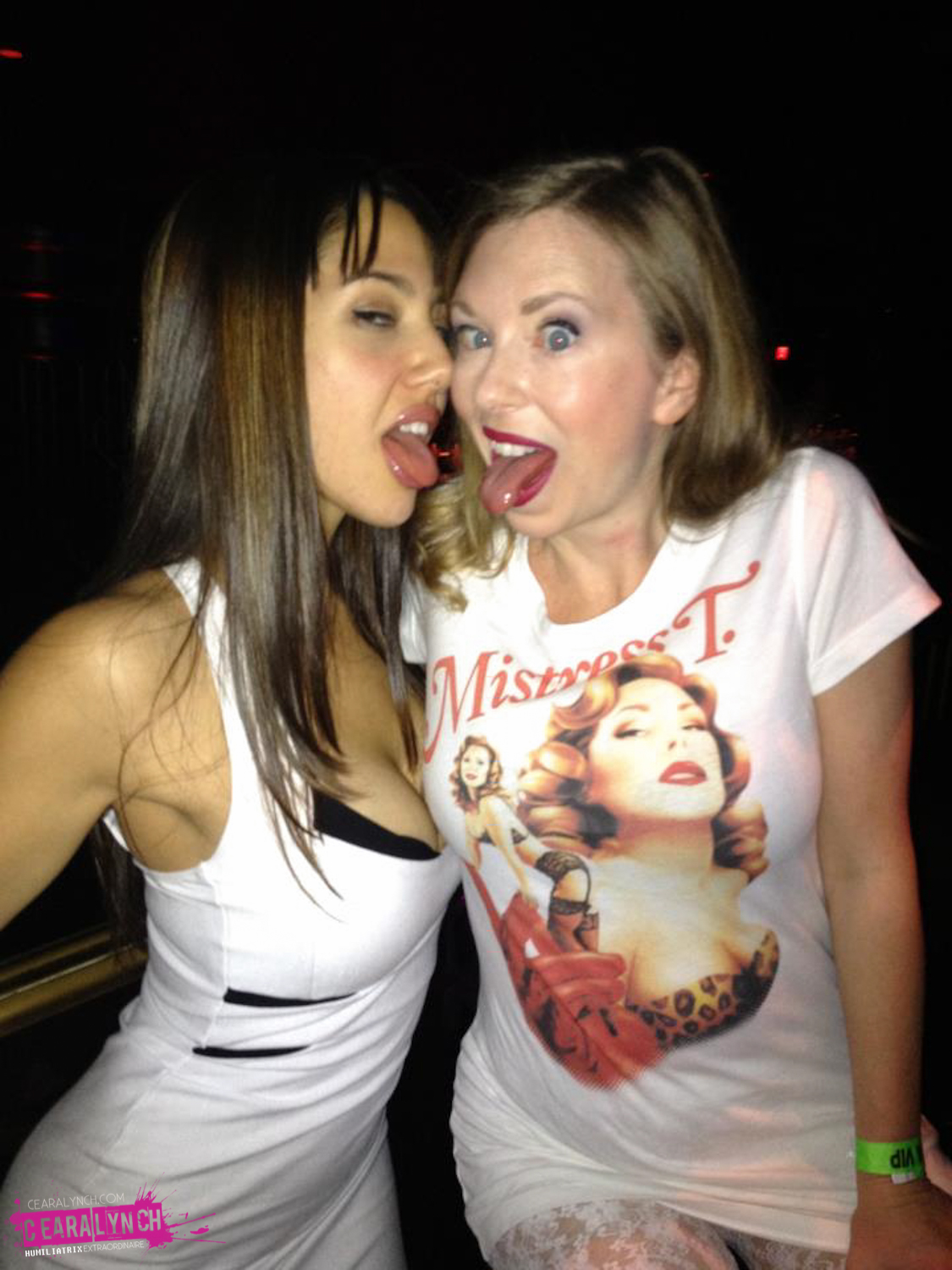 Me and Mistress T giving our most sultry look. As you can tell by her T-shirt, this woman is a total whore.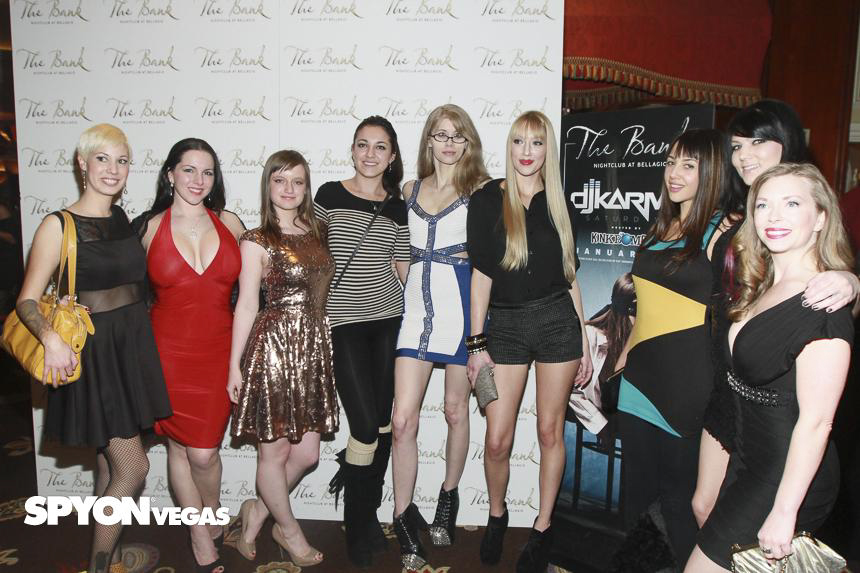 The final (and best!) party of the weekend was at The Bank. If you look closely between me and Rene, you'll see the kinkbomb logo.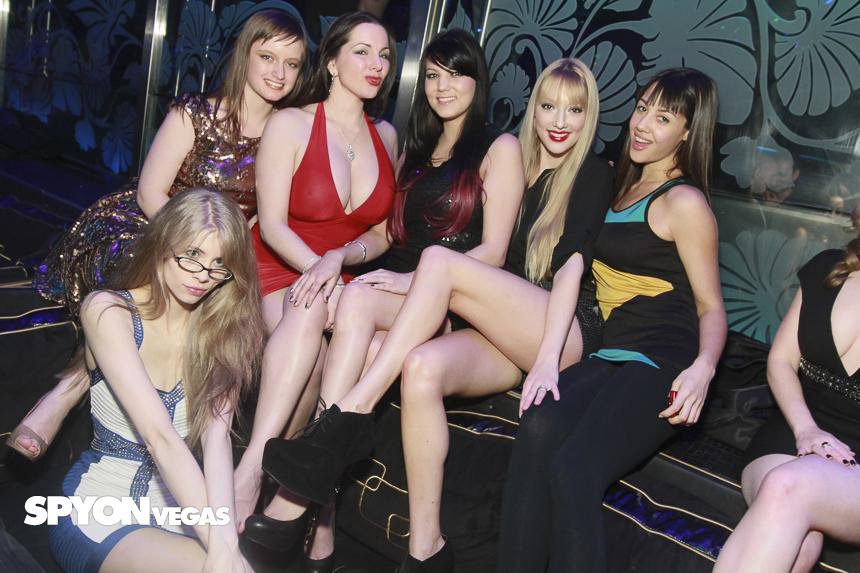 Kyaa, Jayne, Snow, Nyla, Rene, and myself. I wore leggings and flats that night. It was a wise move. Really, who the fuck am I trying to impress at this point?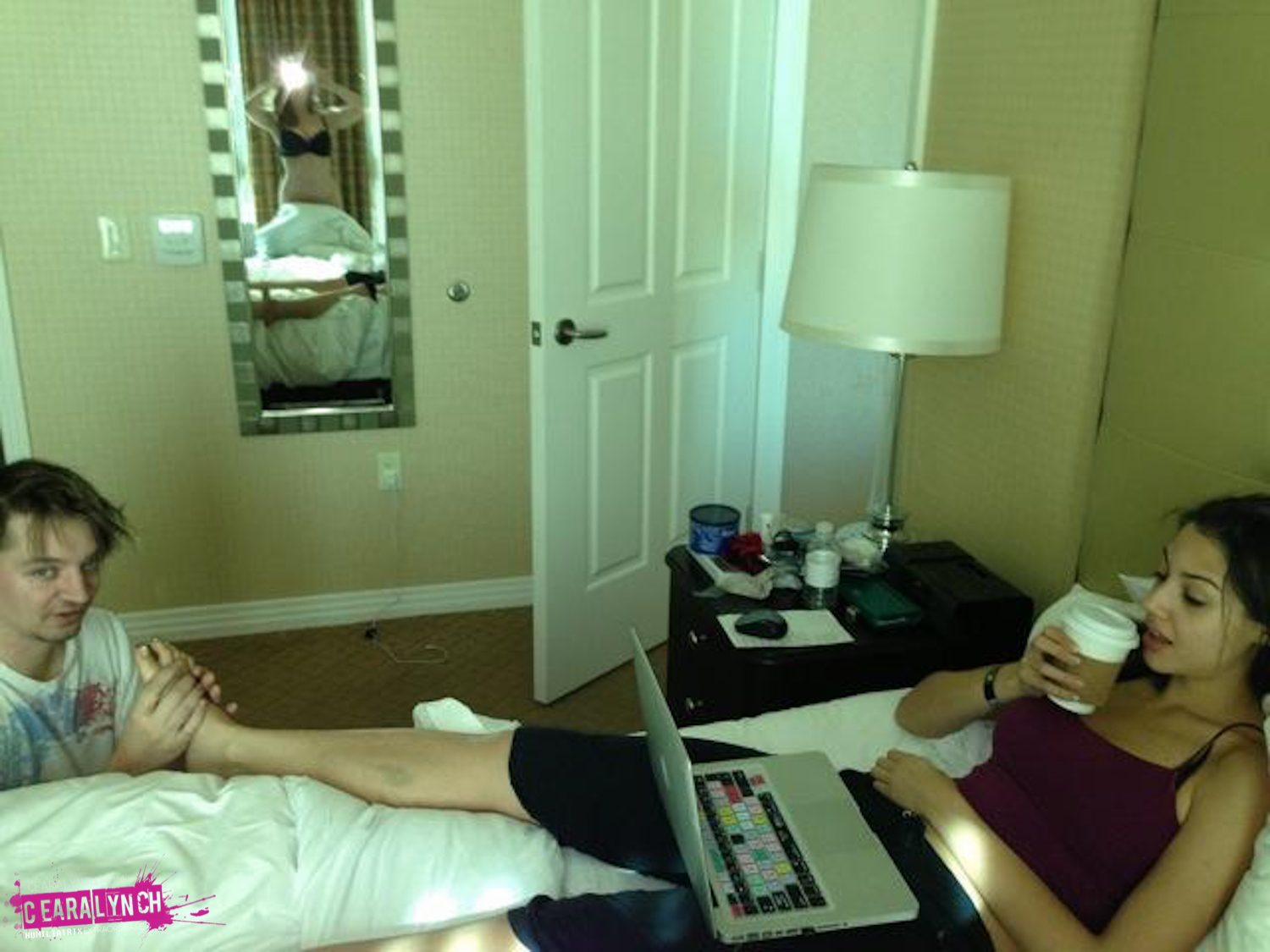 Nate was fortunate enough to sleep on our floor while he stayed here. Normally I wouldn't want some loser in our room, but this freak is less obnoxious than most and plus it meant getting copious amounts of foot rubs every morning. Can you spot Mistress T in this pic?
Here's a few shots from some of the shoots:
Snow and I had an opportunity to use and abuse an up and coming pro-sub girl; Rexi West. This girl was so stinkin' adorable it was almost hard to be mean to her (almost.) She'll be moving to Portland soon so I can't wait to pick up where we left off.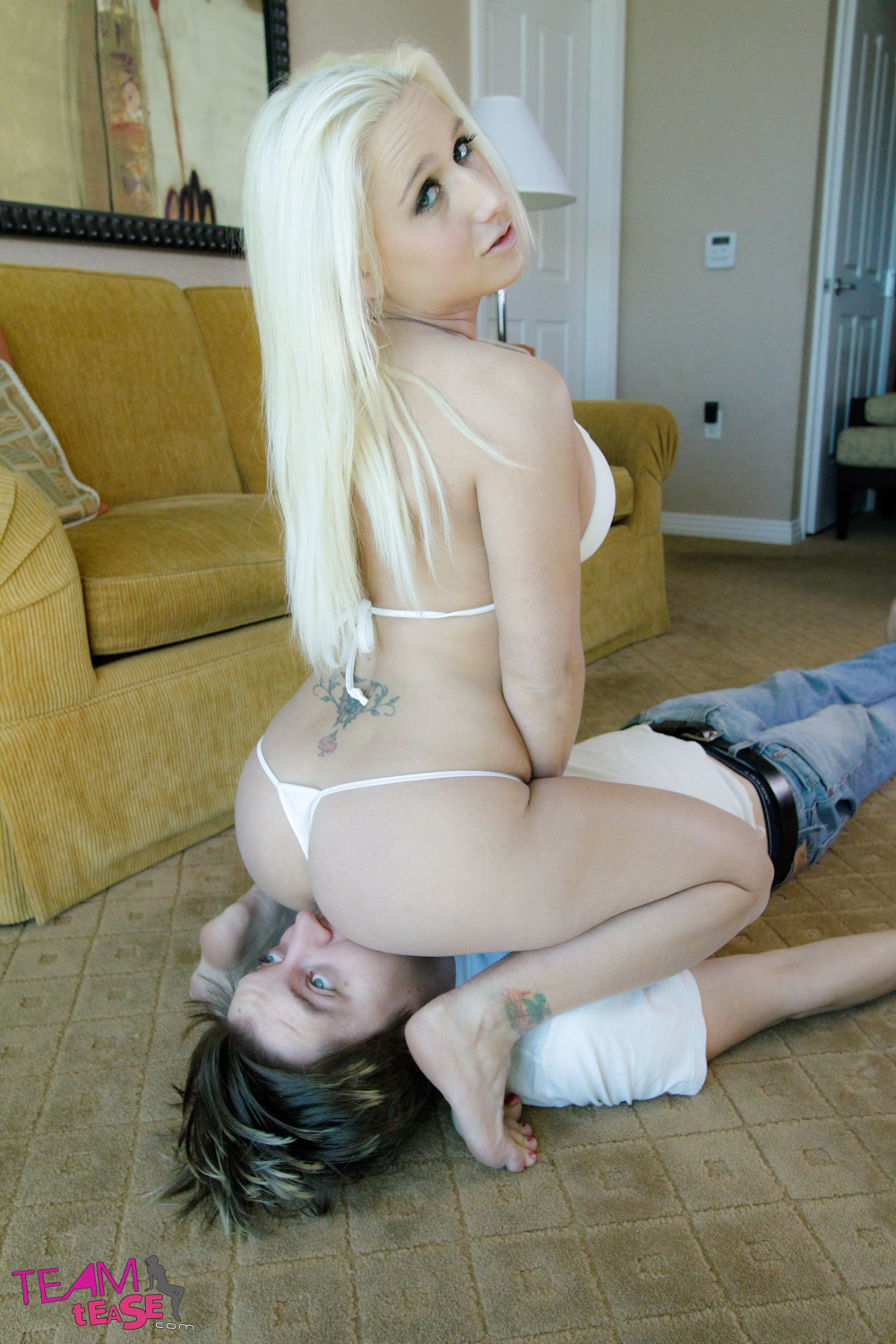 Ah Sammie Spades. I always love a chance to work with a real hardcore porn star. I wonder if Nate has any idea how many giant cocks have been up that sweet little ass.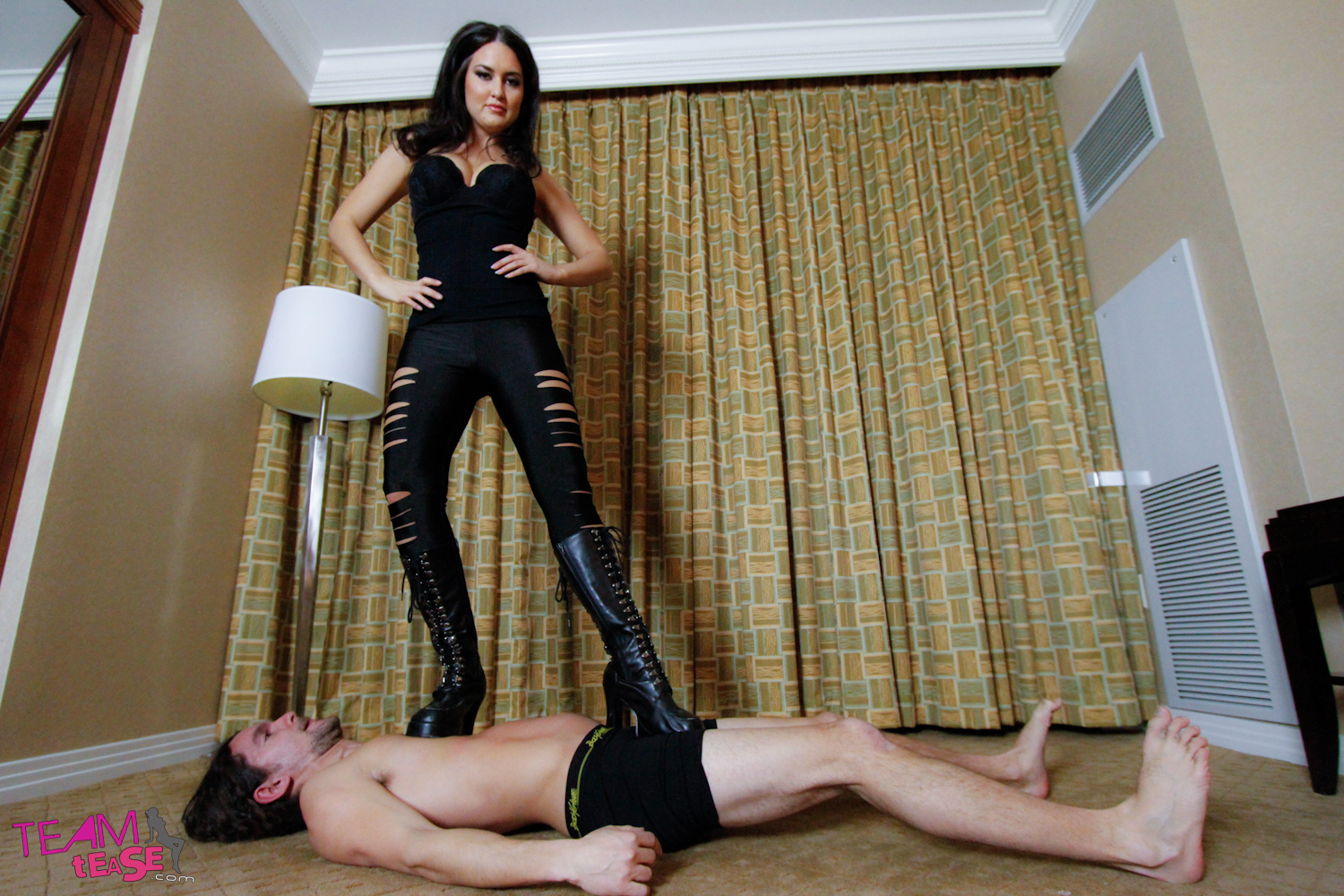 Selena, always the pro. Shooting this girl is a no brainer every time I visit Vegas. Gorgeous, punctual, easy to get along with and knows her shit with it comes to crushing dudes. And how about this picture? She looks like wonder woman.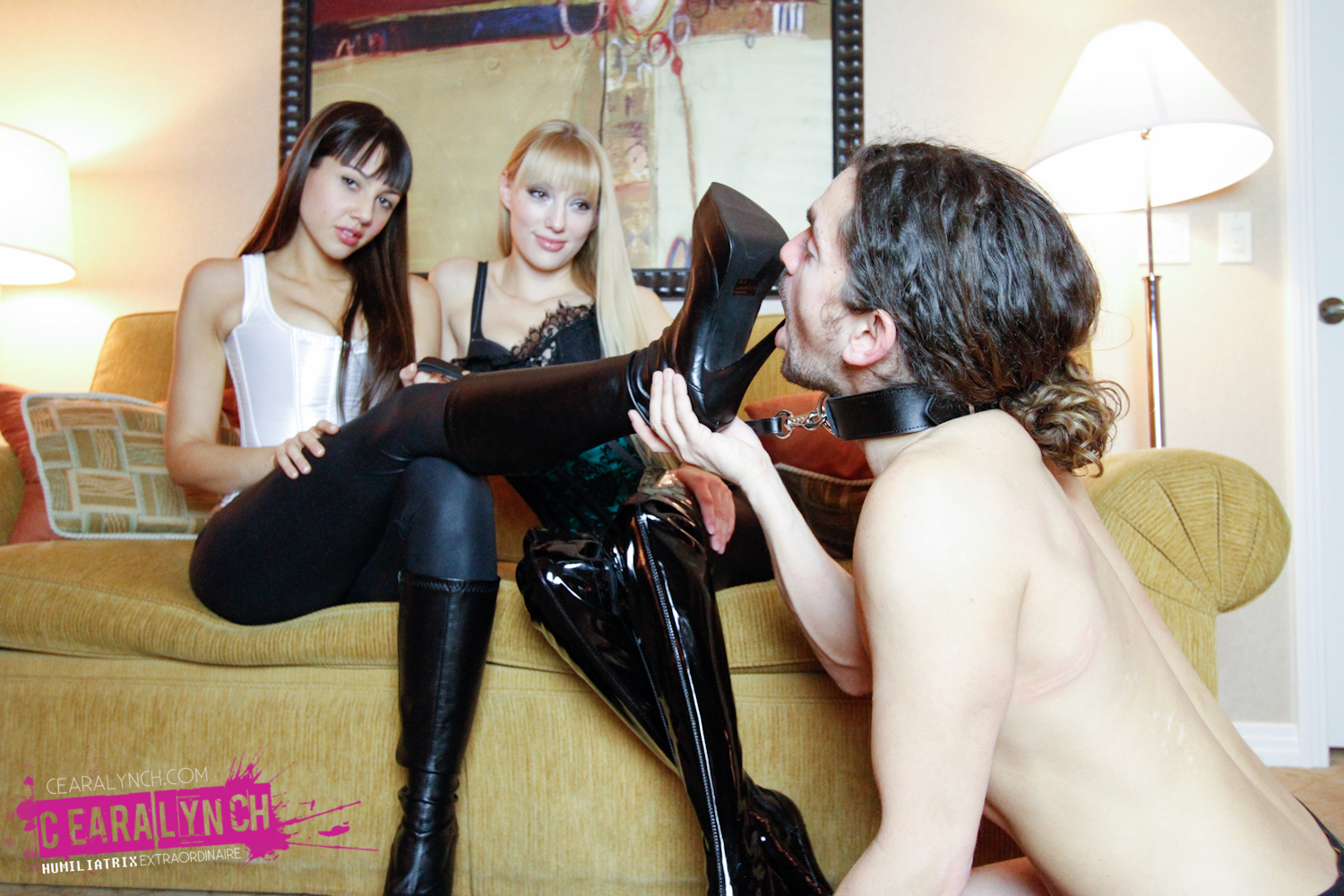 Rene and myself, using our boot slave, Jim. How excited are all of you to see this one on film?
So there you go. Little words and a lot of eye candy. But don't get used to it. I have an obnoxiously convoluted entry here in the works, so enjoy this while you can. You're welcome.