A couple weeks ago I had the pleasure of being interviewed by one of my favorite podcasts: Love + Radio. The host, Nick, is currently residing outside the states so we conducted the interview over Skype and it was recorded in my basement by a peer of his in the podcast circuit.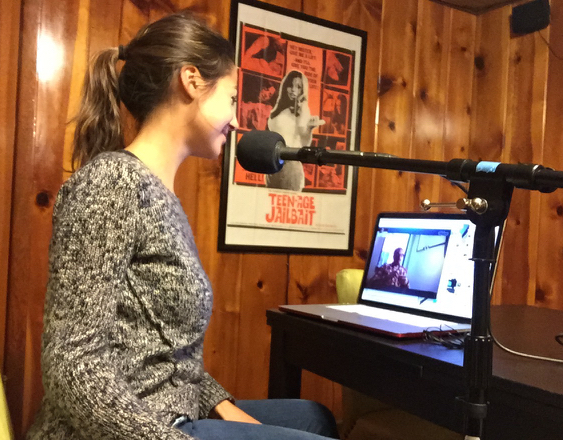 I'm very excited to be a part of this. Love + Radio is a story-based podcast that I have been listening to regularly for the past year. We recorded just under 3 hours of audio, which will be edited down to about 30 minutes and paired with music to tell my story about working in the fetish world.
Nick has asked me to record some of my niteflirt phone conversations to use in the final piece. If you would like to be a part of this, you can access my special listing for it here:
NITEFLIRT: LOVE + RADIO PULIC HUMILIATION LINE
I have reduced my usual rate down to $1.99/min to entice more customers to call. I will ask for consent to record the conversation at the beginning. If you do not wish to be recorded, you will be asked to call one of my normal listings.
I will be recording phone calls through this line Fri-Sun Feb. 20th-22nd. This podcast will be available to the public on iTunes. So if a little public humiliation is your thing, this is a pretty fantastic opportunity for you. Let your freak flag fly.
You're welcome.